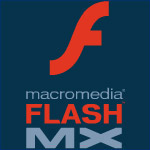 CSS in Flash - The Return of Crisp and Legible Fonts
by: David Collado

A typical challenge faced by Flash developers like me is getting fonts to look like you want then to. For any project choosing the right font face and size is a process that requires both you and ultimately the client to see eye to eye.

In Flash MX and earlier versions fonts were by default anti-aliased, meaning that the edges of the text are smoothed. This is good when dealing with large type but it causes small text to appear blurry. Earlier versions of Flash also had other issues. [ More ]


---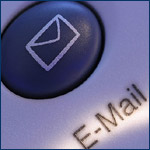 The Lowdown: How To Create And Send HTML Email
by: Steve Shaw

Creating the content of an HTML email is very similar to how you would create a basic web page. Just use your normal web page editor, such as FrontPage or Dreamweaver (or even Notepad can be used, in conjunction with a browser to preview the code), and construct a web page in the normal way, saving it as an .html or .htm file. [ More ]

Featured Articles




How to design a website and save some money - That is a quite common thing that websites include some special systems that assist to modify the website even if you do not have a lot of experience.

Understanding the GRE vocabulary lists for a better test score - GRE vocabulary lists help students to excel When you have to take your GRE exam, you may just sit down with a dictionary and write out the entire thing learning each word by heart.

Ringtones and You - Most phones currently come with ringtones.

What is Biodiesel - Biodiesel is the fuel of the future, available today.

The challenges of VoIP in todays marketplace - Today average customer uses Voice over internet protocol (VoIP) which is latest trend in communication industry.

more...


Using Graphic Design on Your Website
by: Andrew Eaton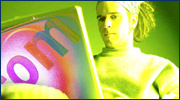 Almost everything is available on the web… products, services, e-books, software, audios, videos, membership sites, or newsletters. Regardless of what you're promoting, there's a never-ending supply of prospects and customers on the world-wide-web. Your goal is to capture and turn those prospects into paying customers.

Perhaps the best avenue is by the use of graphics. Three important sections of graphics that should be used for a compelling website are 1) header graphics 2) product cover and 3) background graphics.

Let's start at the top with the header graphics. Without excellent quality header graphics it won't much matter what's on the rest of the page. Here's why. Once a prospect clicks on your site you've got approximately 8 seconds to convince him to continue with the information you're providing. You only get one chance to make a dynamic first impression.

[ More ]